Jackson Center, Ohio (April 3, 2018) – Airstream announced today it has hired seasoned RV industry professional Lenny Razo as Vice President of Sales. Lenny will report directly to Justin Humphreys, Airstream's Chief Operating Officer, who previously held the position.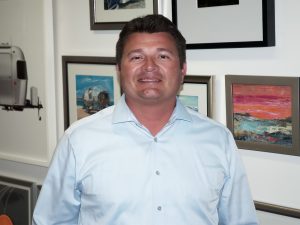 With nearly two decades of RV industry experience, Razo joins Airstream from REV group, formerly known as Fleetwood RV. He began his career with Fleetwood in 2000 where he started as a sales coordinator, supporting factory sales representatives in the field. Razo became a top-performing representative and his management experience included roles in both the motorized and travel trailer divisions, up to his most recent role as Vice President of Sales and Marketing.
"I am certain Lenny will be a great addition to an already solid sales team here at Airstream. Lenny's broad range of positions and experience gives him a highly-qualified perspective on the needs of dealers and consumers," said Airstream President and CEO Bob Wheeler.
"The experience of managing high-end brands that are customer-centric and support a smaller dealer channel will serve him well at Airstream. I look forward to Lenny providing great support to our dealers and a strategic vision for the company," added Airstream COO Justin Humphreys.
Lenny is a graduate of Purdue University where he earned a Bachelor's degree in Sales and Sales Management. He, his wife Anne and their two sons Cole and Ben live in Decatur, Indiana, an hour away from Jackson Center. He officially joined the company on April 2, 2018.
"I could not be more honored to take on this role and contribute to the growing sales success Airstream has seen over the last several years," said Lenny Razo. "I look forward to joining this incredible team and driving impactful growth for the brand."
For more information, please visit www.airstream.com.