Experts in the Field
If you've got questions about Airstream, or need references or other information, we can connect you with our experts in the field. Visit our Contacts page to get in touch.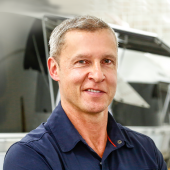 Bob Wheeler
President & CEO
Bob Wheeler is the President and CEO of Airstream, Inc., where his leadership steered the company through one of the worst economic downturns into record sales and success. An engineer with an MBA from State University of New York, Buffalo, Bob brings a mix of technical understanding, dedication to product innovation, and people skills to the position. His deep understanding of every aspect of the product and its manufacturing process has solidified Airstream's identity as the manufacturer of the world's most iconic travel trailer.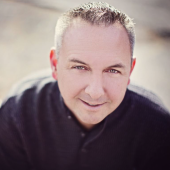 Justin Humphreys
Chief Operating Officer
Justin Humphreys is the Chief Operating Officer for Airstream, Inc. He joined Airstream in 2011 as Vice President of Sales, and his leadership helped drive Airstream sales to unprecedented growth. In addition to his VP role, he headed up the company's service and parts operations. Justin grew up in the RV industry and has over 20 years of professional industry experience. He and his family own two vintage Airstreams, and they are committed Airstreamers who believe the RV lifestyle is integral to positive family dynamics.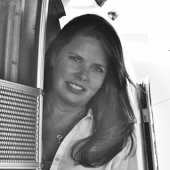 Mollie Hansen
Chief Marketing Officer
Mollie Hansen is the Chief Marketing Officer for Airstream, Inc., where she oversees all of the company's advertising, retail marketing, public relations, and brand partnerships. She joined Airstream in 2011 as VP of Marketing, bringing extensive background in the athletic footwear and apparel industry. Mollie has dedicated herself to understanding how customers interact with brands, and has crafted immersive brand experiences that have fueled Airstream's unprecedented growth and public awareness.